6TH ANNUAL ELECTRIFICATION FORUM FOR NON-ROAD MOBILE MACHINERY 2024
Throughout the entire continent of Europe, regulations and limits, regarding exhaust emissions are getting stricter. To be prepared for the future, more and more customers are asking for emission-free construction machines and equipment. Consumer requirements to be greener, are putting immense pressure on the off-highway machinery sector.
Electrification is coming, no matter how long we try to postpone it, starting with electric vehicles to electric commercial buses and so on. The future is electric! The future is green! Electrification, in off-highway machinery, has been breaking new ground in the last few years, however, there are still many challenges for OEMs, that lie ahead in this sector. Our conference will cover a wide range of topics: From hydraulic systems, battery technology, electric motors, fuel cells, thermal management, fast charging solutions, energy recovery, as well as supercapacitors for battery safety and reliability. Be a part of the +100 delegates from the top companies, sharing their management strategies on the opportunities and challenges that come with the trend towards electrification.
You will have several networking opportunities to mingle with the industry giants, through real time Q&A sessions, direct live messaging capabilities, and the interactive panel discussions. Back to in-person events, allows for quality networking, which will ensure knowledge can be shared and contacts can be made, even in these most challenging of times. Our community is growing every year with more and more companies coming onboard!
We look forward to seeing you at our 2024 rendition.
CTOs, VPs, Directors, Heads, Chiefs,Managers of:
Engineering
Research and Development
Electronic Systems
Battery Technology
Advanced Materials
Advanced Technology
Advanced Engineering
Battery Systems
Battery Supply
Business Development
Product Management
Technical Sales
Innovation
Power
Propulsion
Electronic Development
Control Systems
Drive and Control Engineering
Lead Procurement
Technology utilization
EV Power train
Design and development
Electro-Mobility
Emerging Technologies
Non-Road OEMs
Construction
Agricultural
Mining
Battery Manufacturers
Material Suppliers
Component Suppliers
Battery Testing
Equipment Providers
Technology Providers
Research Institutions
Engineering Consultancies
Technology Providers
Software
Automation
Simulation
Energy Storage Systems
Hydraulics
E-Motors
WHY YOU NEED TO ATTEND ELECTRIFICATION NRMM 2023?
enabling you to benchmark against the trail blazers.
hear real life examples of how the market is moving towards the electrification.
4 INTERACTIVE PANEL DISCUSSIONS
your opportunity to interact with industry leadingexperts.
expand your professional and personal circles by interacting with like-minded professionals.
WIDE RANGE OF ORGANIZATIONS FROM OEMs TO ACAEDIMIC
to understand successful approaches take at different ends of the spectrum.

GUARANTEED TAKEAWAY LEARNINGS
making your conference agenda relevant and personalized for your daily duties.
We have +15 speakers confirmed, Interested to know who is speaking?
WHAT THEY SAY ABOUT THE EVENT?
"I have attended many conferences for electrification, I must say that the 2020 version was the best so far" –
Andre Almeida
R&D Engineer
Hyundai CE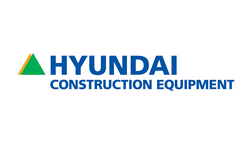 "The speakers were, the presentations were good , and also I would say the mix of speakers" –
Mikko Valtee
Applied Research Manager
Sandvik
"I think may be it is the size of the conference that is allowing the direct contacts and discussions with the people, thank you for making that happen" –
Jean Baptiste Rousseau 
Technologies Manager
Mecalac